In-situ balancing is the process of balancing a rotor in its own bearings and support structure, in assembled conditions.
Our specialised in-situ balancing service helps carry out accurate balancing of rotors in the plant without removing them. Accurate results are achieved within required tolerance within short period of time.
Balancing is the process by which the mass distribution of a rotor is checked and, if necessary, adjusted to ensure that the residual unbalance or the vibrations of the journals/bearing supports and/or forces at the bearings are within specified limits.
Many rotors are balanced in specially designed balancing facilities prior to installation into their bearings on site. However, if remedial work is carried out locally or a balancing machine is not available, it is becoming increasingly common to balance the rotor in situ.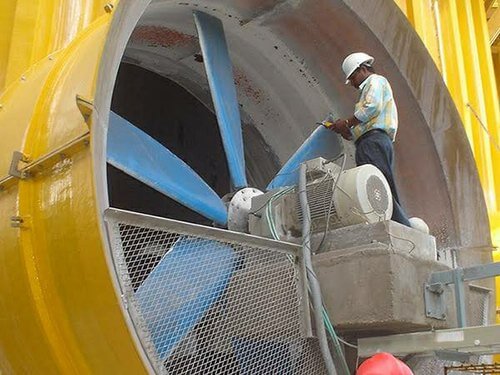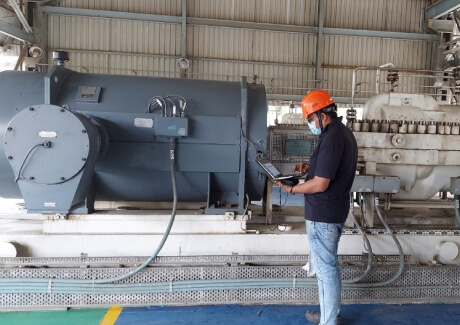 The aim of balancing is to reduce the vibration level at the rotational frequency of a rotating machine.
This procedure involves improving the distribution of rotor masses so as to reduce the eccentricity of the centre of gravity and thereby the resulting centrifugal forces. Generally, unbalance is corrected by adding or removing compensating masses to the rotor at prescribed locations in order to counter the effect of the initial unbalance.
On site balancing procedure
The balancing procedure involves testing the effect of masses on the balancing planes defined by us (flange of a wheel, fan blades, predicted balancing holes or slopes, etc.) in order to determine the number and location of the correction masses using our calculation software.
This procedure reduces production losses on site as the machine does not need to be disassembled.
In-Situ Balancing can be performed in Single Plane & Two Planes depending on the Job.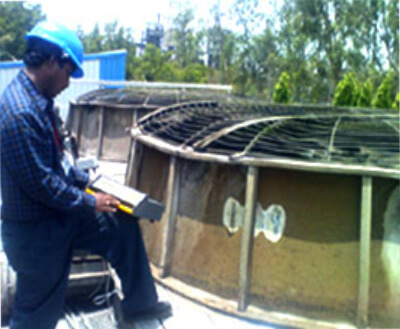 Benefits of In-situ Fan Balancing
Eliminates the requirements to completely dismantle and reassemble plant equipment to enable balancing of machine components
Can be planned into scheduled short time outages e.g. machine mould or process changes
Reduces downtime, labour and material costs
Extends bearing and machine life
Reduces the possibility of catastrophic failures
Generators
Compressors
Turbines
Pump impellers
Motor rotors
Fans and blowers
Process rolls
Air Pulleys and sheaves
Bearing spindle assemblies
Printing drums
Gears
Crankshafts
High-speed tooling
Cutting tools
Other Services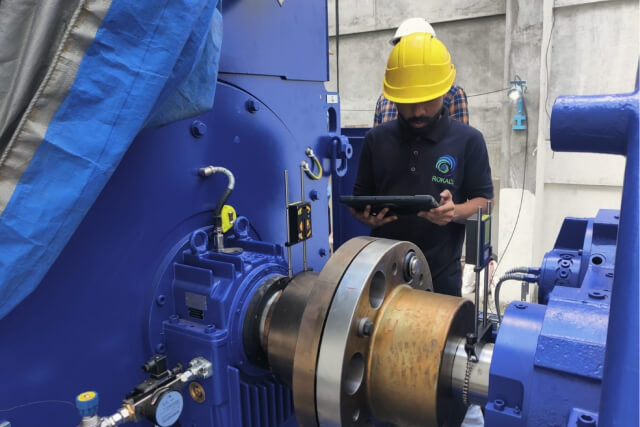 Laser Shaft Alignment
Shaft alignment is a process to make two or more rotating shafts co-linear, or in the same straight line, both vertically and horizontally. Laser Shaft alignment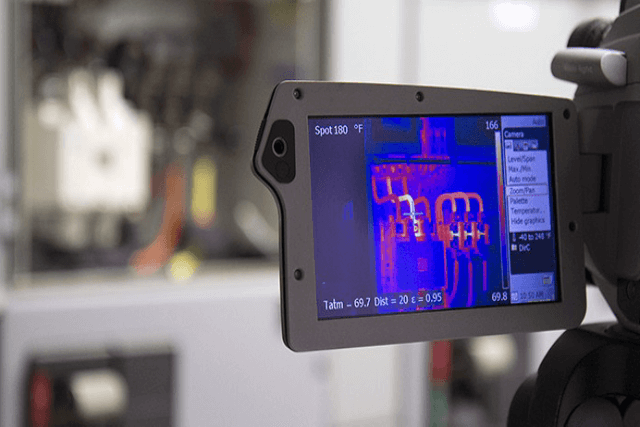 Infrared Thermography
Infrared thermography is a technique of using a non-contact & non-destructive Infrared Scanning Camera to detect invisible Infrared thermal radiation of objects
Motor Current Signature Analysis
Motor Current Signature Analysis (MCSA) is a diagnostic technique which is used to analyse Motors, Transformers, Generators, Alternators, Distribution and other Electric Equipment.