Condition Monitoring Systems
FOR LARGE ROTATING MACHINES
Machinery Protection Systems meet the rigorous standards of API-670 
Our Machine Protection System is a high performance, efficient and flexible machinery protection system which not only meets, but exceeds API 670 5th edition guidelines.
Machine protection is mandatory if you want to avoid catastrophic machine damage and expensive production losses. An effective protection solution will evaluate several machine parameters to shut the machine down only when necessary to protect the machine and its environment.
Early warnings based on vibration measurements correlated with operational and environmental conditions are vital to optimize uptime and machine maintenance strategies.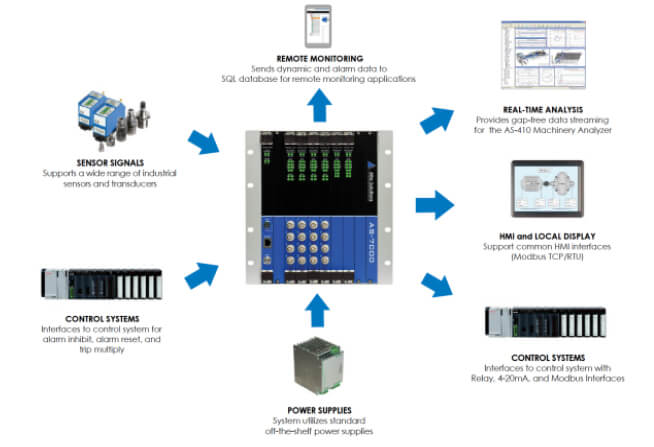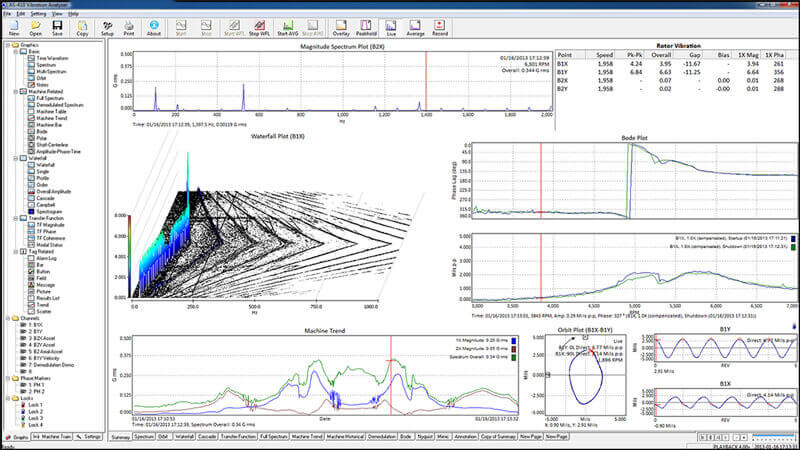 Vibration monitoring of shaft and bearing vibration in hydraulic turbines and generators can help identify various undesirable conditions including unbalance, misalignment, looseness, bearing wear, rubbing, hydraulic problems, electrical problems, resonance, and eccentricity of rotating parts.
The impact of unplanned downtime can have downstream failures to other machine or process components which can result in environmental health and safety risks.
API 670 hardware monitoring systems protect your machines and collects diagnostic data for further analysis.
Our condition monitoring and diagnostic software collects real time and historical data from rotating equipment to predict failure before it occurs.
We Monitor, Measure, Analyze & Protect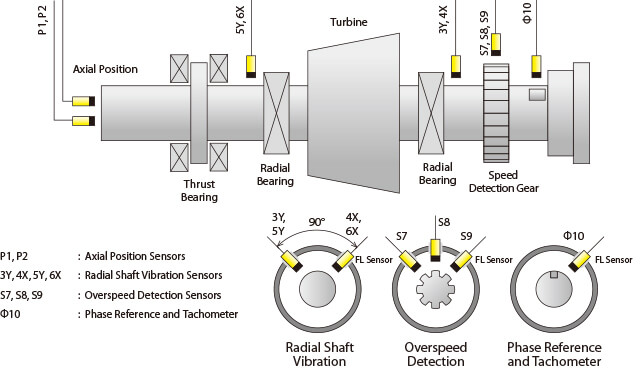 Quality Monitoring Solutions Customized For Each Application
For Both Critical and Balance-Of-Plant Machinery
Functions
Powerful and Versatile Analysis Tool
Our Vibration Analysis & Monitoring software merges the best features of real-time machinery analyzer, dynamic signal analyzer, transient capture device, modal capture tool, and digital recorder into one powerful package.
Real-Time Data Capture and Analysis
It captures, analyzes, presents, and stores the real-time data from the Alta Solutions hardware platforms.
Digital recording and playback
Our Software has the ability to record data to a hard drive based on events or defined intervals. It maintains a large data buffer, which allows storage of pre-triggered data before an event. This data can be played back and analyzed off-site. The AS-410 can change the analysis parameters (spectral lines, overlap, etc.) during playback; thereby, avoiding potential travel to re-record the data.
Alarming Criteria
The software has the powerful capability to act as a monitoring system, and has over 50 analysis criteria built-in. This feature allows the users to extract the different machinery features from the dynamic data. These criteria can be used to trigger data capture and alert the operator.
Correlate With External Process Data
For machinery diagnostics, it is important to understand the operating conditions of the machine under test. The software allows external process data (pressures, temperatures, flows, load, etc.) to be correlated with real-time dynamic data.
Intuitive User Interface
It has a very intuitive user interface in which a user can quickly open plots, change channels, and modify settings by simply dragging and dropping the different screen elements. The software also allows vibration analysts to quickly navigate and visualize collected data.
Rich Set Of Displays
Our Software has a rich set of available graphical representations of collected data, including time, spectrum, orbits, waterfall (cascade, profile, order), transient/vector (Bode, Nyquist, shaft centerline), transfer functions (magnitude, phase, coherence), trends, scatter, and HMI screen elements (alarm logs, bars, field values, tables, mimics, script buttons).
Data reporting features
The software has many features to allow the user to quickly annotate and document their analysis. Locking cursors allow the user to correlate and analyze data across multiple pages. Each graphical plot or table can be quickly copied into a word processor or spreadsheet for final report presentation.
Other Products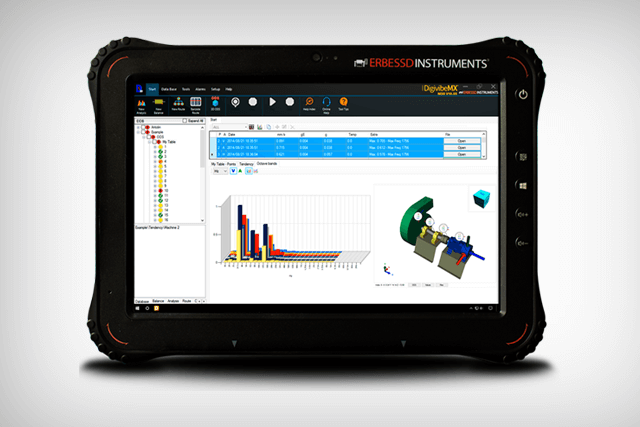 Vibration Analyzer
A Vibration Analyzer is an instrument used to measure, store and diagnose the vibration produced by machinery. It uses FFT based tools to display the magnitude of...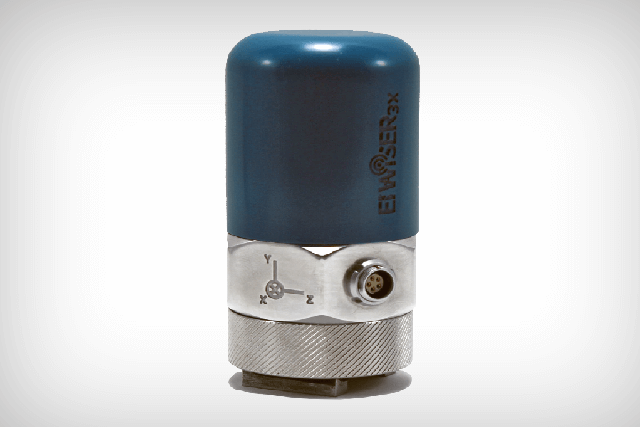 Wireless Accelerometer
Our Triaxial Wireless Accelerometer is a vibration sensor exceptionally intended for Vibration Analysis with all Universal compatibility.WiSER 3x is a WIFI accelerometer that sends 3 Axis...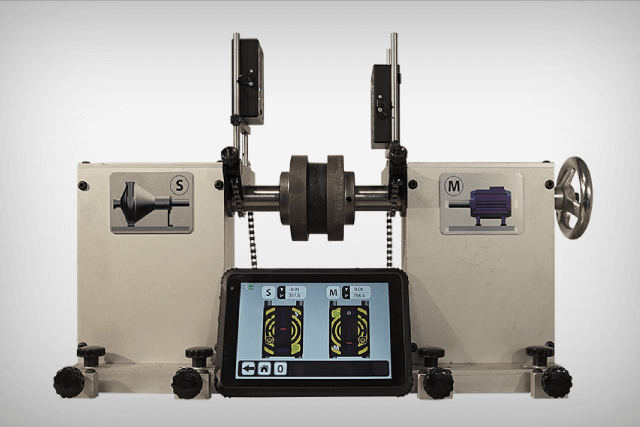 Laser Shaft Alignment
the world's fastest & easiest to use laser shaft alignment system.We are pleased to present the newest innovation in wireless portable laser shaft alignment technology...