Overview
Rotating machinery is the heart of any plant. It is very essential to run a machine at high efficiency without any trouble. The deterioration in the efficiency of rotating machines cannot be predicted, but with the help of the online Vibration Monitoring and Analysis System, this can be properly judged.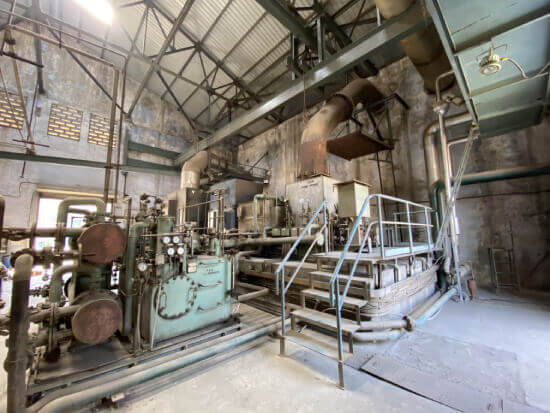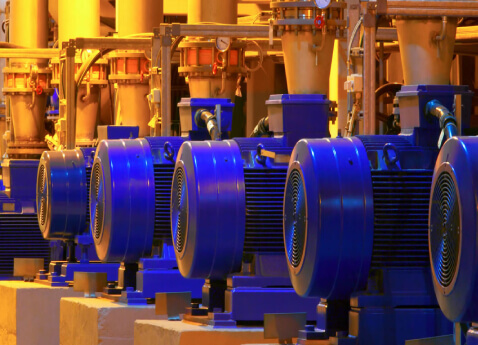 Vibration monitoring is the easiest way to keep machines healthy and efficient in the long run. This reduces the overall operating cost as well as the down time period, increases plant availability and efficiency of rotating machines. To cope with global competition and pressure, every plant wishes a maximum uptime, hence maintenance planners are moving from active maintenance to proactive maintenance.
Our Vibration Monitoring Systems
Traditionally, plant maintenance was performed based on the Time Based Maintenance system (TBM), i.e. preventive maintenance. A schedule was set up on the basis of OEM manuals or time-based on MTBF (Mean time between failures) or past failure inputs were used for data analysis. However, the life of the machine can be extended, if online monitoring is done in a cost effective way
Vibration monitoring system, applied in an industrial or maintenance environment aims to reduce maintenance costs and equipment downtime by early detection of the fault. Vibration monitoring system is a key component of condition monitoring program and is often referred to as predictive maintenance of the rotating equipment.
All machines are subject to vibration. For example machine unbalance, misalignment and resonances can cause machines to vibrate above an acceptable level. A rise in vibrations is detrimental to machine health. This results in unexpected machine failure. To avoid this monitoring of vibration is needed.
We Sense and Monitor your Plant Effectively & Economically.
Vibration monitoring devices use accelerometers to measure changes in amplitude, frequency, and intensity of forces that damage rotating equipment. Studying vibration measurements allows teams to discover imbalance, looseness, misalignment, structural looseness or bearing wear in equipment prior to failure.
Various types of Sensors are used for Vibration Measurement and Monitoring such as Accelerometer, Eddy Current or Capacitive Displacement, Velocity sensor etc.
Machine vibration monitoring is the most widespread method to determine the health of rotating equipment. Considering machine repair or replacement costs, loss of production, quality problems, environmental impact and other negative effects of deteriorating machine condition, the implementation of vibration monitoring is well justified.
We offer advanced vibration monitoring techniques for early detection of a wide variety of fault conditions such as unbalance, misalignment, resonance, looseness and faulty gears or bearings on all types of rotating machinery.
Hydro Turbine
Power Generation
Oil & Gas
Turbo Machinery
Automotive
Pulp & Paper
Mill Monitoring
Steam turbines
Industrial gas turbines
Aeroderivative gas turbines
Reciprocating compressors
Centrifugal compressors
Axial compressors
Screw compressors
Gears
Turbo-expanders
Horizontal and vertical centrifugal pumps
Reciprocating pumps
Electric motors
Generators
Fans
Blowers
Agitators
Mixers
Centrifuges
Pulp refiners
Ball mills
Vibration Monitoring system is permanently installed on the machine with sensors attached.
These system includes the following features:
Constantly analyses and monitors
Modular and scalable
Remote expert analysis
Full support during setup and operation
Continuously monitoring critical asset parameters such as vibration, temperature, speed.
Range of networking options
Logs overall and analysis data
Automated notifications
Live secure data display
Independent of customer networks
Benefits of Vibration Monitoring
Improved protection from catastrophic failures
Better machinery reliability/availability
Fewer process interruptions
Lower maintenance and repair costs
Longer intervals between outages
Enhanced maintenance/outage planning
Remote / Online Cloud Vibration Monitoring
Our systems are capable of Data Logging Locally as well as on Remote / Online Cloud Vibration Monitoring.
We also provide Remote Monitoring Services for our customers to Monitor their Asset / Machine health condition 24 x 7.
Other Products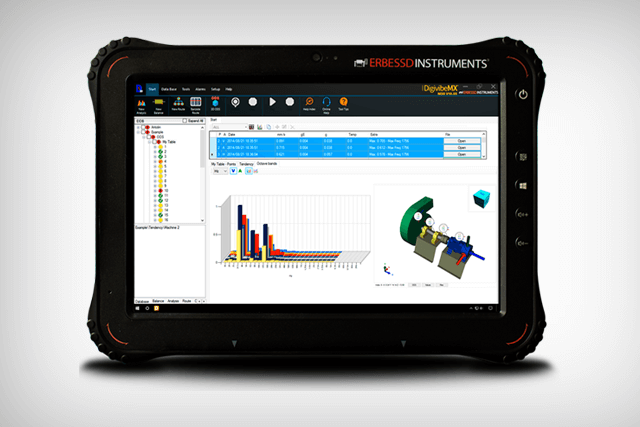 Vibration Analyzer
A Vibration Analyzer is an instrument used to measure, store and diagnose the vibration produced by machinery. It uses FFT based tools to display the magnitude of...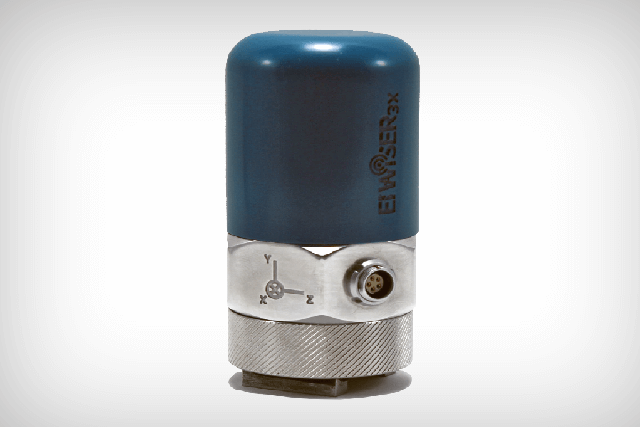 Wireless Accelerometer
Our Triaxial Wireless Accelerometer is a vibration sensor exceptionally intended for Vibration Analysis with all Universal compatibility.WiSER 3x is a WIFI accelerometer that sends 3 Axis...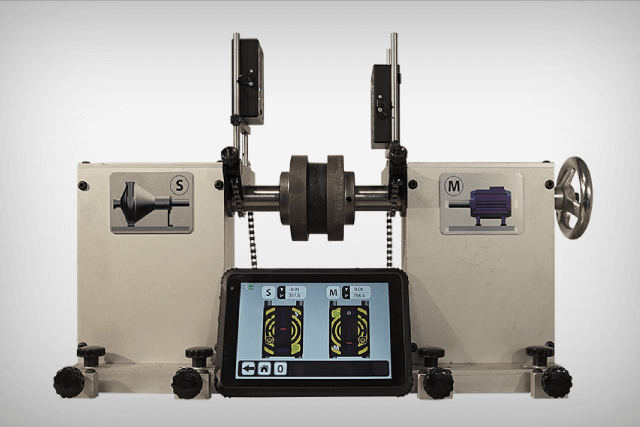 Laser Shaft Alignment
the world's fastest & easiest to use laser shaft alignment system.We are pleased to present the newest innovation in wireless portable laser shaft alignment technology...